3153 N. Hudson Parking P4
Chicago, IL 60657
AVAILABLE
Jan
Feb
Mar

PARKING
6 spaces behind building to rent
FEATURES
3153 N. Hudson Parking P4
KITCHEN
3153 N. Hudson Parking P4
PROPERTY
4 units/3 stories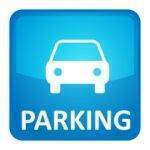 This outdoor parking is located behind 3153 N. Hudson Ave.
AVAILABLE
Jan
Feb
Mar

PARKING
6 spaces behind building to rent
FEATURES
3153 N. Hudson Parking P4
KITCHEN
3153 N. Hudson Parking P4
PROPERTY
4 units/3 stories
This outdoor parking is located behind 3153 N. Hudson Ave.
PROPERTY DESCRIPTION
3153 Hudson is located in the prime East Lakeview neighborhood. With a walk score of 95, everything is within close proximity. Belmont Harbor and the Lakefront Trail is short 5 minute walk away. Major bus lines that go downtown are just around the corner, including the #151, #156 & #36. Lake Shore Drive is a simple 1.5 block drive away. All the popular restaurants, shopping and nightlife that line Broadway and Belmont are highly accessible. Walgreens, Treasure Island and Jewel are all within walking distance.
NEIGHBORHOOD: LAKEVIEW/WRIGLEYVILLE
Stretching from Irving Park Road to Diversey Avenue and Western Avenue to Lake Michigan, Lake View is a vibrant neighborhood with easy access to Chicago's many lakefront activities including running and bicycle paths, tennis courts, golf courses and harbors. Lake View's reasonably priced housing mix includes elegant single family homes, three flats and an abundance of beautiful vintage apartment buildings which house the neighborhoods main demographic of young professionals. Automobiles are acceptable in this medium density neighborhood as street parking is typically available. Lake View also offers great public transportation options with easy access to the red, purple and brown line CTA trains. Lake View is also home to the friendly confines of Wrigley Field, one of Chicago's premier attractions and night life centers. This area, like the rest of Lake View, has an abundance of restaurants, bars, performing arts theaters and live music venues. Diverse shopping options are plentiful throughout Lake View especially along Halsted and Broadway streets where large national chains coexist with local retail establishments. Lakeview has several sub-neighborhoods including Wrigleyville, Lakeview East, Roscoe Village, Diversey Harbor and Belmont Harbor.