1524 W. Fullerton Parking P1
Chicago, IL 60614
AVAILABLE
Jan
Feb
Mar

PARKING
3 spaces behind building to rent
FEATURES
1524 W. Fullerton Parking P1
KITCHEN
1524 W. Fullerton Parking P1
PROPERTY
2 units above restaurant/3 stories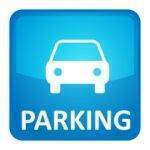 This outdoor parking is located behind 1524 W. Fullerton Pkwy.
AVAILABLE
Jan
Feb
Mar

PARKING
3 spaces behind building to rent
FEATURES
1524 W. Fullerton Parking P1
KITCHEN
1524 W. Fullerton Parking P1
PROPERTY
2 units above restaurant/3 stories
This outdoor parking is located behind 1524 W. Fullerton Pkwy.
PROPERTY DESCRIPTION
This luxurious building is conveniently located near DePaul University, as well as the CTA, and Fullerton Red line train station. The Lincoln Park neighborhood has an array of attractions including bars, restaurants and shopping are all a stone's throw away. 1524 West Fullerton Avenue has a Walk Score of 93 out of 100. This location is a Walker's Paradise so daily errands do not require a car. This location is in the Sheffield Neighbors neighborhood in Chicago. Nearby parks include Schaefer Park, Wrightwood Park and Wrightwood Park.
NEIGHBORHOOD: LINCOLN PARK
Lincoln Park is situated between Diversey Avenue to the north, Clybourn Avenue to the west, North Avenue to the south and its namesake Lincoln Park to the east. This crucial location adjacent to Lincoln Park, Chicago's largest public park, provides this neighborhood with one of the most picturesque front yards in the world. Lincoln Park prides itself on miles of running paths, public beaches, athletic fields, museums and a zoo. Lincoln Park, one of the oldest communities in Chicago, contains some of the cities finest housing selections. For example, housing in Lincoln Park includes stately old homes, new construction town homes and luxury high-rise apartment buildings. Prices for housing in this neighborhood reflect its high demand and limited supply as does the parking on the street. Nonetheless, affordable options for housing can be found and public transportation options include the CTA red and brown lines as well as CTA buses which canvass the central business district. Lincoln Park's restaurant, social and entertainment scenes are also unparalleled. Restaurants from every continent and almost every culture can be visited and enjoyed. At night, young people from around the city flock to Lincoln Park to enjoy the bars, dance establishments, performance theatres and classic movie theatres. And, of course, the shopping in Lincoln Park is acclaimed. Also central to Lincoln Park's community is the DePaul University campus which provides the neighborhood with green spaces and attractive architecture. Not to mention DePaul's students who bring with them an atmosphere which makes Lincoln Park a very desirable place to live.