123 N. Jefferson Parking P3
Chicago, IL 60661
AVAILABLE
Jan
Nov
Dec

PARKING
6 spaces behind building to rent
FEATURES
123 N. Jefferson Parking P3
KITCHEN
123 N. Jefferson Parking P3
PROPERTY
6 units/4 stories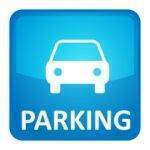 Garage parking located right behind 123 N. Jefferson St.
AVAILABLE
Jan
Nov
Dec

PARKING
6 spaces behind building to rent
FEATURES
123 N. Jefferson Parking P3
KITCHEN
123 N. Jefferson Parking P3
PROPERTY
6 units/4 stories
Garage parking located right behind 123 N. Jefferson St.
PROPERTY DESCRIPTION
This four story historic building has been fully renovated. Once a print shop in the 1890s it now features the stylish Sepia restaurant on the first floor and six fully renovated and modernized lofts on the upper floors. This wonderful location is close to new cafes, restaurants, boutiques and so much more! It is conveniently serviced by CTA buses, trains and the entrance to the I90 and I94 ramp that leads you right into the expressway.
NEIGHBORHOOD: WEST LOOP
The contemporary West Loop is one of the fastest growing neighborhoods in Chicago. It spans from Grand Avenue to the north, the Eisenhower Expressway to the south, Ashland Avenue to the west, and the Chicago River to the east. Also known as the Loft District, it is full of loft style condos and apartments that were once warehouses. The West Loop is also home to dozens of art galleries and restaurants of every ethnicity and cuisine, making it one of Chicago's cultural hubs. Cozy cafes and a number of trendy bars and clubs complete this exciting neighborhood. The West Loop also offers many transportation options. The Dan Ryan and Eisenhower Expressways run through the West Loop, making it a great location to get around the city with minimal commute. Additionally, the CTA's Green, Pink and Blue Line ""L"" trains all run through the West Loop. There is also a Metra commuter line train at nearby Union Station.